"Scientist Develops Special Music That
Gives Couples Electrifying Sex"
Do you ever wish you had a more exciting and fulfilling love life? Are you frustrated that the "happily ever after" you once imagined doesn't include spine-tingling sex with ever-deepening intimacy on a regular basis? Are your sexual encounters ever limited by waning libido, slow or low arousal, or inhibitions that keep you from enjoying wild, spontaneous, orgasmic sex?
Your Sex Life Hits You Where You're Most Vulnerable
When it's great, you feel relaxed, upbeat, and it infuses every area of your life with energy. When it's less than satisfying, it sucks a little more of your vital life force every day. The latest National Survey of Sexual Health and Behavior conducted by Indiana University researchers indicates that most people want connection AND hot sex, but that many millions of American men and women are not satisfied with the sex they're having.
While you're making love with your partner, one or both of you may fantasize being with someone else. (Don't ask.) Every time you want to make love, there's a growing concern that it won't be satisfying enough, that one of you won't get aroused enough fast enough, or that female orgasm will be a challenge. One or both of you may be left wanting – and what's worse is you or your partner may over-estimate the satisfaction the other experiences (an average of 21% of the time, men think their female partners had an orgasm when they didn't).
Over time, the likelihood is that eventually one or both of you will stray, sexually and/or emotionally, or you'll resign yourselves to a life sentence of a widening chasm between you, often with deafening silence. Like a garden, if you don't feed and water it and pull out the weeds, your sex life will wither and die.
But what can you do to turn it around?
E.D. drugs address only the plumbing component of the sexual equation. Topical creams for women last only minutes. And neither of these even touch the heart of the matter — libido, arousal, intimacy and cultural inhibitions.
There's therapy and counseling to help us understand ourselves and our partners better; there are techniques to help release sexual inhibitions and hang-ups we've picked up along the way; there are great books and excellent programs on the market. And these all have their place. However, counseling takes time; therapy can be expensive; books and programs require a real commitment to translate into your experience and often lack the direct support of the expert who created them.
A simple, cost-effective solution to revitalize couples' sex lives
That's why a team of developers in the San Francisco Bay Area, CA worked for over seven years to create a simple, cost-effective solution to revitalize couples' sex lives. It's a drug-free product that works fast, is easy to use, and helps you feel terrific. After an enormous investment of time and money, they finally created something that actually addresses the many facets of sexual satisfaction and delivers as promised. It's called Auditory Pheromones™, composed of 74 layers of resonant frequencies infused into beautiful music for lovemaking called "Love Unbound," and it offers stunning results.
The effectiveness of this music is based on a simple, but ingenious idea rooted in a basic princip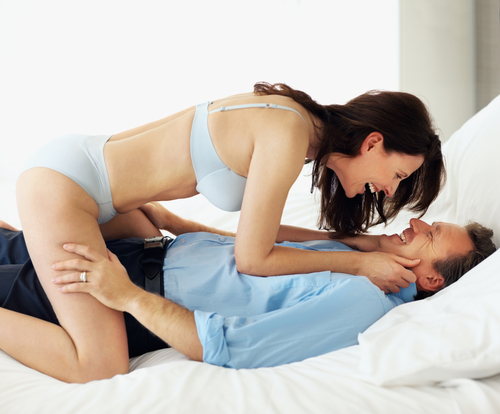 le of nature: resonance. The proprietary Auditory Pheromones™ consist of 74 layers of resonant frequencies to activate your natural, spontaneous sexual response and open you to deep connection with your partner in a natural, scientifically proven manner.
Powerful Results at the Push of a Button
First, they help a couple get "in sync" with one another through brainwave entrainment into the ideal state for deep connection, heightened sensory perception, and orgasmic sex. Then, they gently melt away self-limiting patterns and stimulate the ideal circulation of your sexual energy — and the results increase with repeated use.
The best news is you simply pop the music into your player, press "play" and enjoy the same benefits other customers repeatedly report:
Heightened libido and arousal rates
Deeper intimacy
Greater spontaneity
Full-body orgasms and easier orgasms for women, often multiples for the first time
Easier communication about sexual needs and desires
A sense of spiritual connection
Panasonic Engineers Could Not Reverse Engineer It
A team of Panasonic engineers tried to reverse-engineer the music infused with this proprietary Auditory Pheromones™ technology to understand how it could produce such powerful results so they could replicate it, and they failed.
To date, there is only one source of Auditory Pheromones™, the "Love Unbound" two-album set. There is some music available with just one of the 74 components of Auditory Pheromones™: brainwave entrainment – and these products work on the principle binaural beats, which require headphones to have any effect at all. So, they are great for meditation, but unless you have a headphone fetish, you're not likely to find this a very fun addition to your erotic encounters.
Much More than Brainwave Entrainment Alone
And brainwave entrainment into the ideal state for ecstatic lovemaking is just one component of the 74 layers of resonant frequencies that make up Auditory Pheromones™. Without the other 73 layers, you may feel closer to your partner and somewhat more sensual, but you'll be left in the lurch without a way to stimulate libido and arousal, circulate waves of sexual energy and free up spontaneous full-body orgasmic response.
Two Versions – For Lovemaking and Everyday Use
The special "Love Unbound" music with Auditory Pheromones™ comes with two versions of the music in one package, each with a slightly different formula of resonant frequencies. Version 1, Music for Lovemaking (not safe for driving) is for breakthrough sessions in bed. The second is Music for Everyday Use (for listening while commuting in your car or engaged in other activities, like working, cooking or practicing yoga ) to effortlessly dissolve self-limiting patterns, enhance libido, and support healthy circulation of sexual energy while maintaining mental clarity.
If you long for a fast, push-button-easy way to a more thrilling, deeply intimate sex life, try Auditory Pheromones™ today, and feel the benefits in person. You can get a free video and report on exactly how Auditory Pheromones™ work and are guaranteed to give you a more satisfying love life. Click here to discover more about this breakthrough now.
Get the Juicy Details on How You Can Get This Music to Give You Electrifying Sex